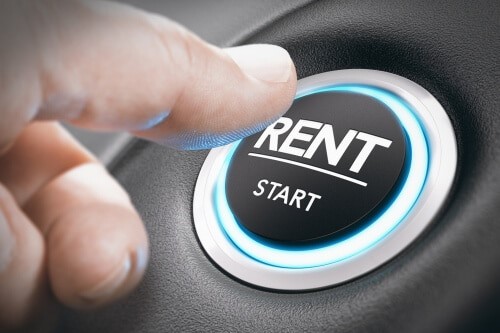 השכרת רכב ליום מ-95 שקלים
Aviv – Car Rental Services in Israel!
Aviv Car Rental provides car rental services for institutions, businesses, factories, private customers, and tourists, as necessary. The company owns a vast variety of modern, maintained vehicles of different sizes: from compact to luxury cars, executive cars, goods transport vehicles and vans.
Moreover, the company owns commercial vehicles for cargo transport and more. Vehicles may be rented from half a day to one year and above.
We offer unique services for car rentals for new / young drivers under 21.
For price offers, call 03-5790909 or click here.
Our company is managed by a young team consisting of experienced, skilled people, who personally aim to provide kind and professional service while strictly finding the best vehicle which meets the customers' personal needs.
· As part of the service, replacement cars are provided as necessary.
New and First – Hand Used Cars Sales
Aviv owns a fleet of first-hand used vehicles from leasing or rentals in excellent condition, maintained regularly in authorized garages. The company has owned the vehicles since their arrival to the road. The customer may read the car booklet including the vehicle's repairs history. Warranty included in the price. All vehicles in Aviv are offered to the public at affordable prices, full financing, no advance payment, and bound to prime interest only (subject to bank approval), up to 48 payments.
What you should check when renting a car in Israel
· Is there a mileage limit?
· What does the insurance policy cover? Does it cover thefts?
· What is the deductible?
· Vehicle's accessories
· Vehicle's propriety
· Vehicle's cleanliness
· Toll roads, parking , and reports payment
· Vehicle return hour
Aviv Car Rental provides car rental services in Israel to meet your needs. You may rent for any period of time. All of our cars are intact and maintained in great technical condition.
Long Term Car Rental in Israel
Many companies, whose employees obtain cars as part of their employment terms, prefer to rent cars from Israeli rental services than buy them. In these cases, the rental is for several months or years. Aviv Car Rental is glad to offer its business customers a variety of leading, reliable vehicles, o help their employees perform their work.
Car Rental for Tourists in Israel
Our door is always open for tourists, and we do all we can to make their trip more enjoyable and comfortable. We offer modern, proper, comfortable and big cars for tourists, ensuring convenient storage for their suitcases. We provide all tourists with cars meeting their needs.
Car Rental for Israelis in Israel
Many Israelis choose to rent from rental services instead of owning a car. Most of them find it's more convenient and less expensive, as the car could always be changed to meet the changing needs. Namely, if the customer needs a car for an errands' day in busy Tel Aviv, we provide them with a mini, easily-parked car. However, customers can rent a spacious, comfortable car for weekend family trips to northern Israel. In these cases, rental for a few days is possible.
So, if you're about to tour in the holy land, most recommended car rental is Aviv Car Rental. Remember: when you rent a car, ensure that the company is reliable and has a good reputation and recommendations. We, at Aviv Car Rental, made providing the best, most reliable service our trademark – in aspects of price, customer service and vehicle fleet credibility. Call us today and we will find the right car for you!
Arrived in Israel and want to rent a car? Contact us now